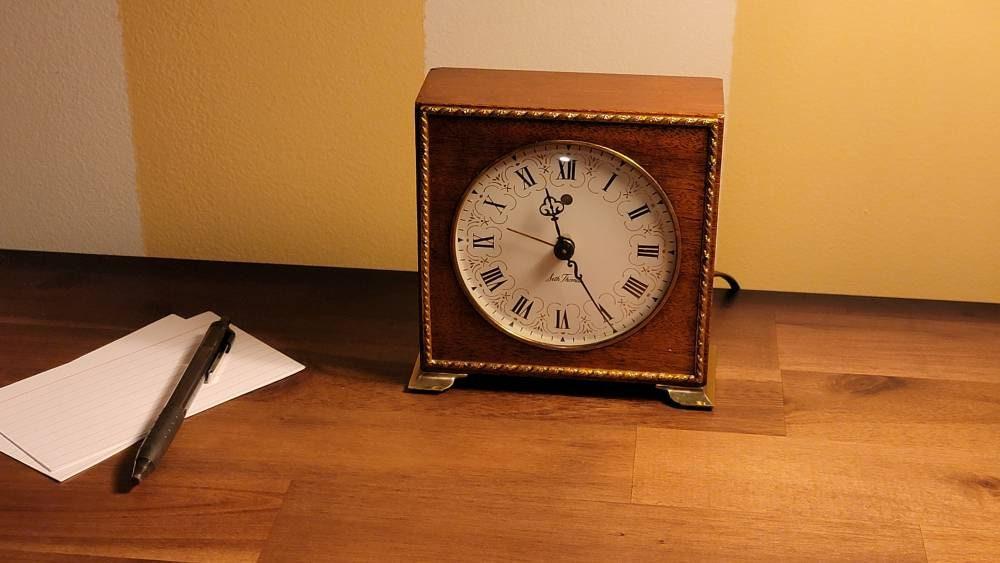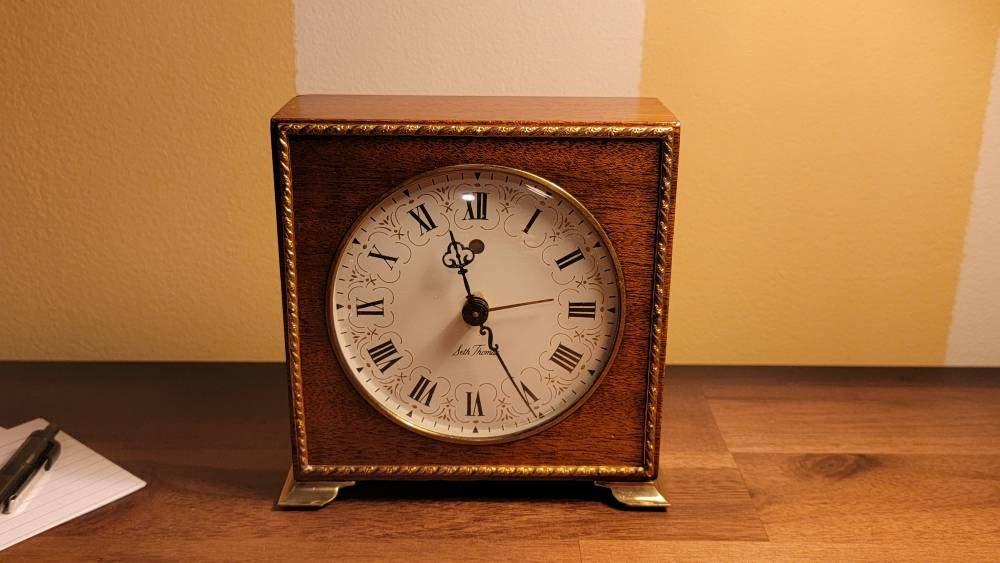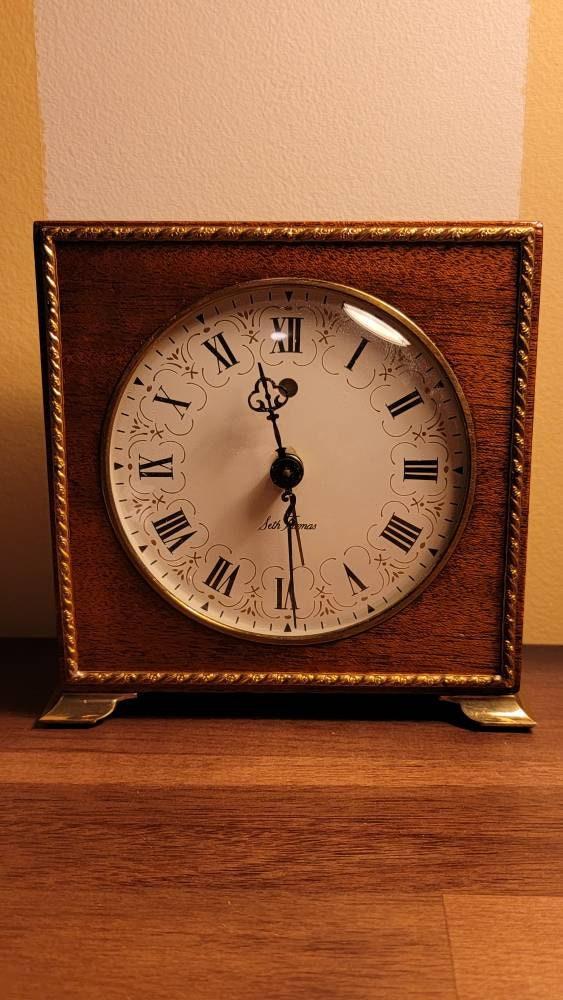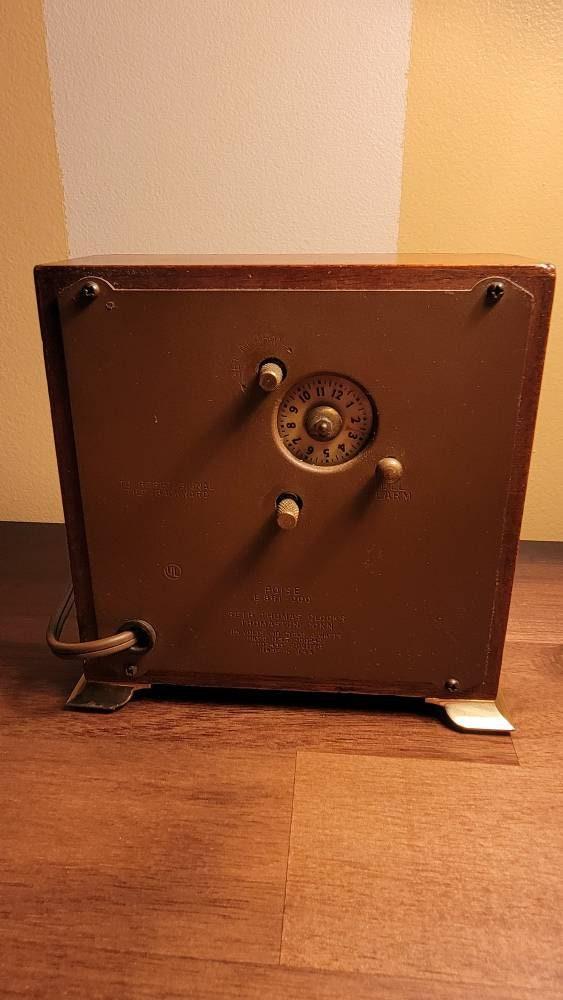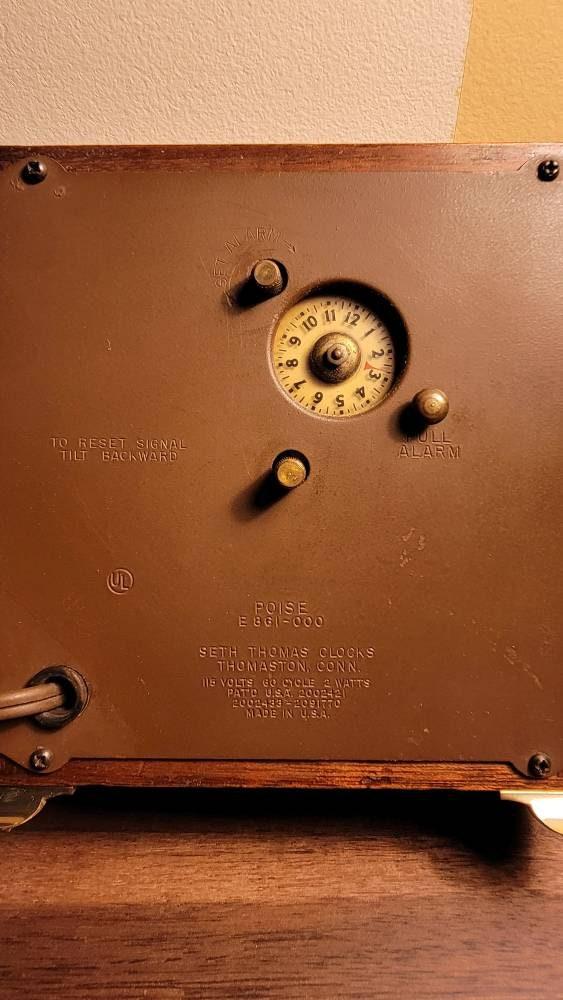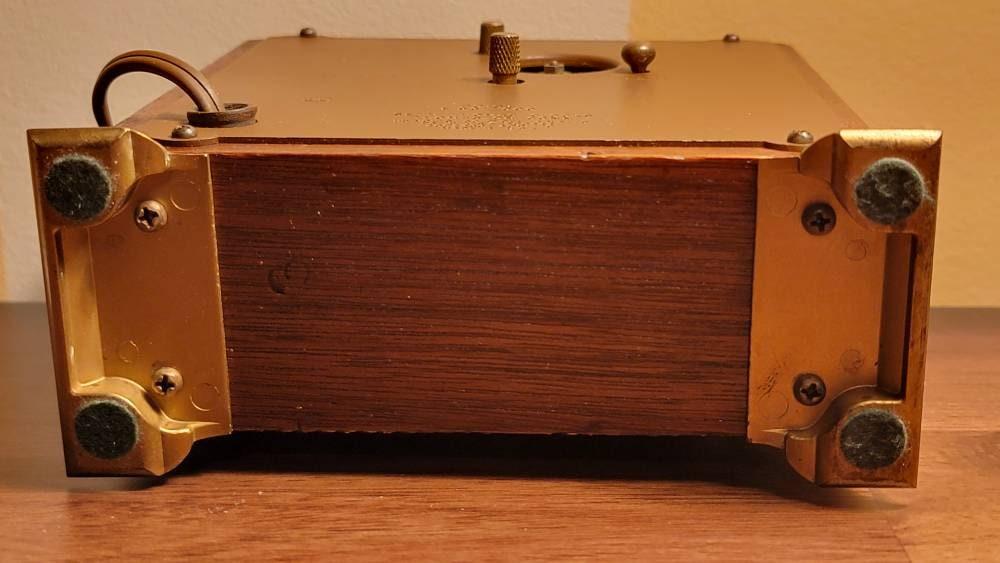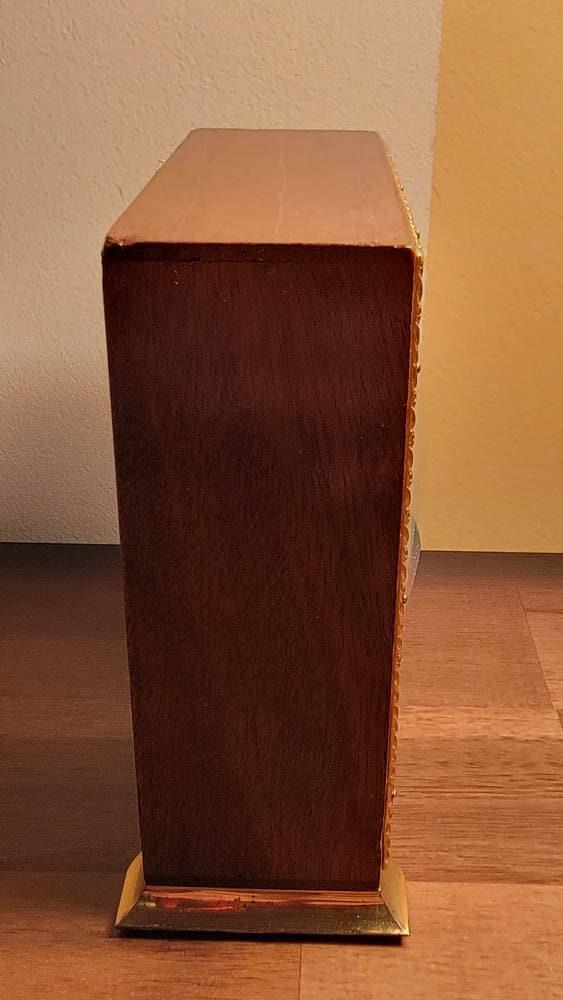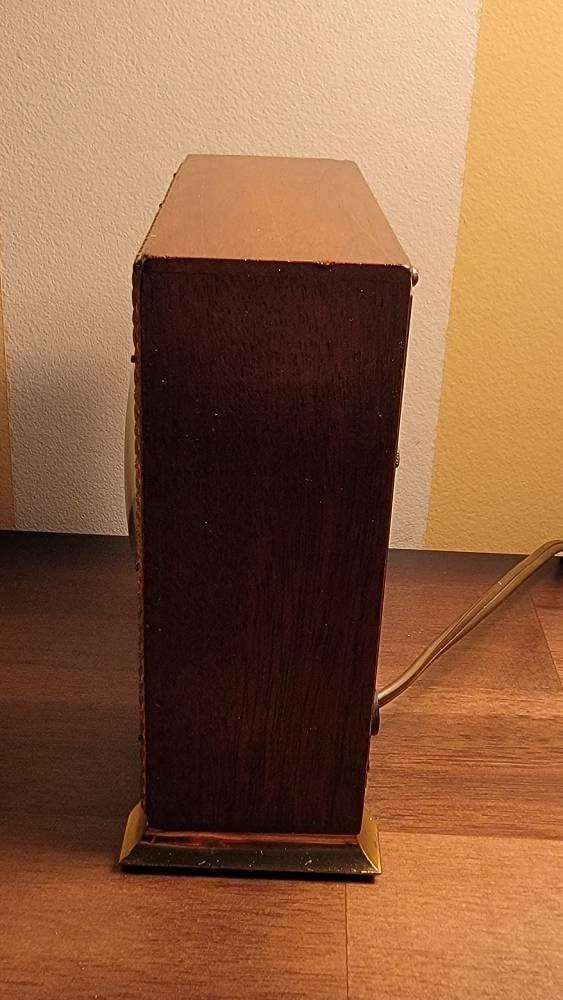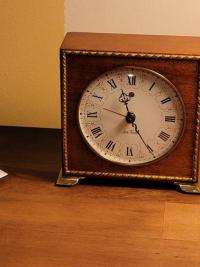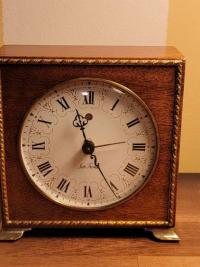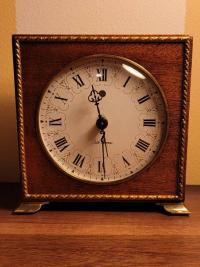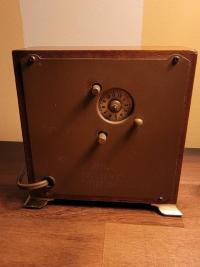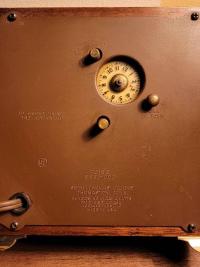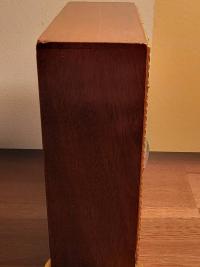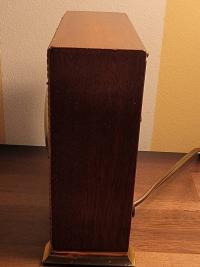 Vintage Seth Thomas Alarm Clock circa 1940s
Beautiful real wood and brass desk/nightstand electric clock. Works great, which is a testament to the quality of clocks built in a bygone era.

I removed the brass gilding and feet, restained and shellacked the wood, polished the brass and reinstalled. Mechanical movement was also cleaned and lubricated.

I have tested this little clock for several weeks, and it works fine. The hum of the mechanical movement is barely noticeable in most settings.

H: 5.5"
D: 2"