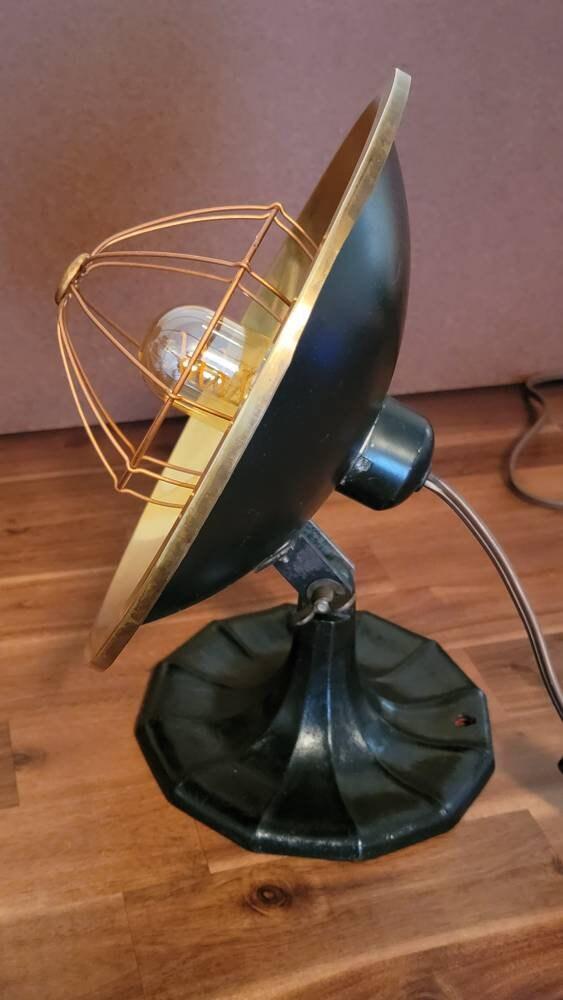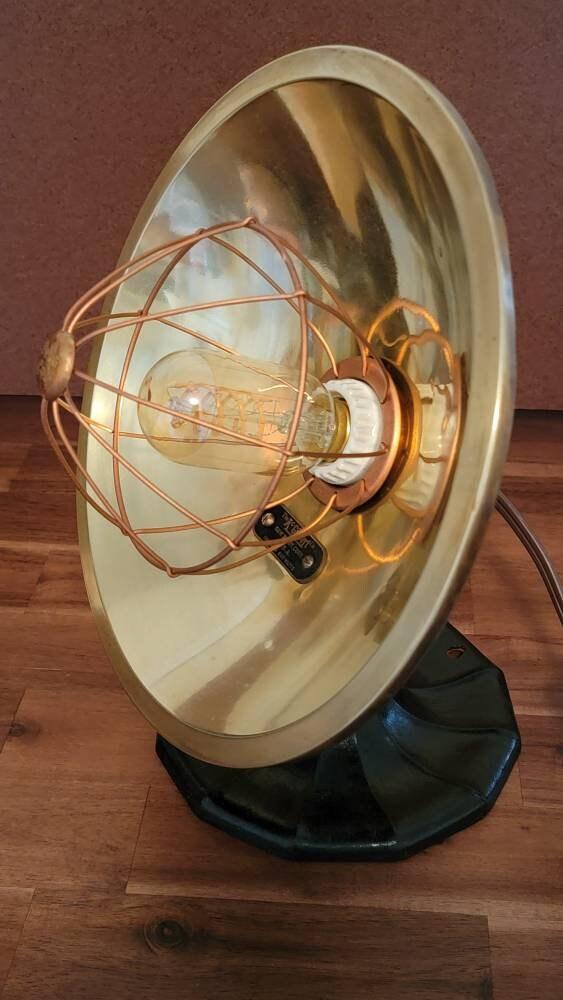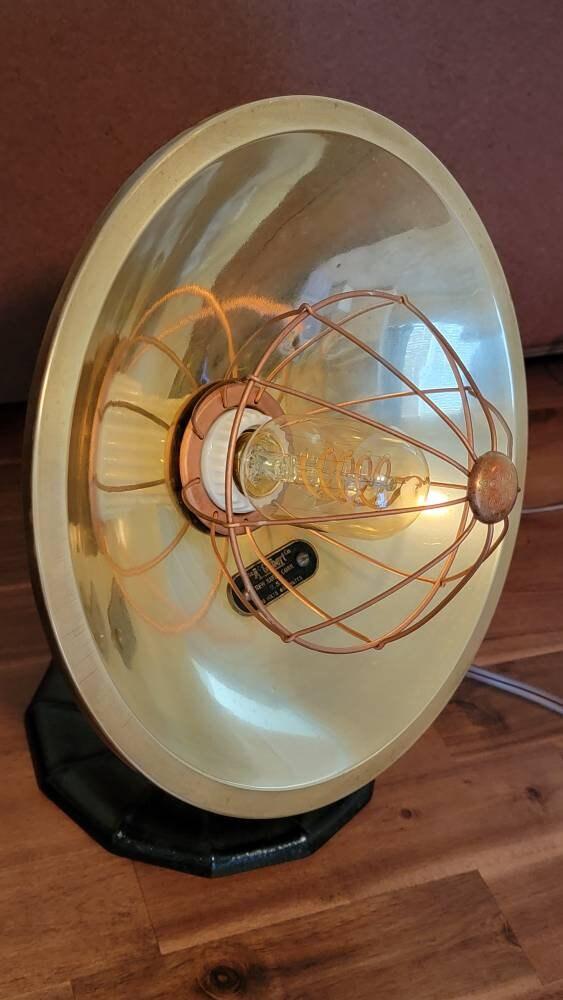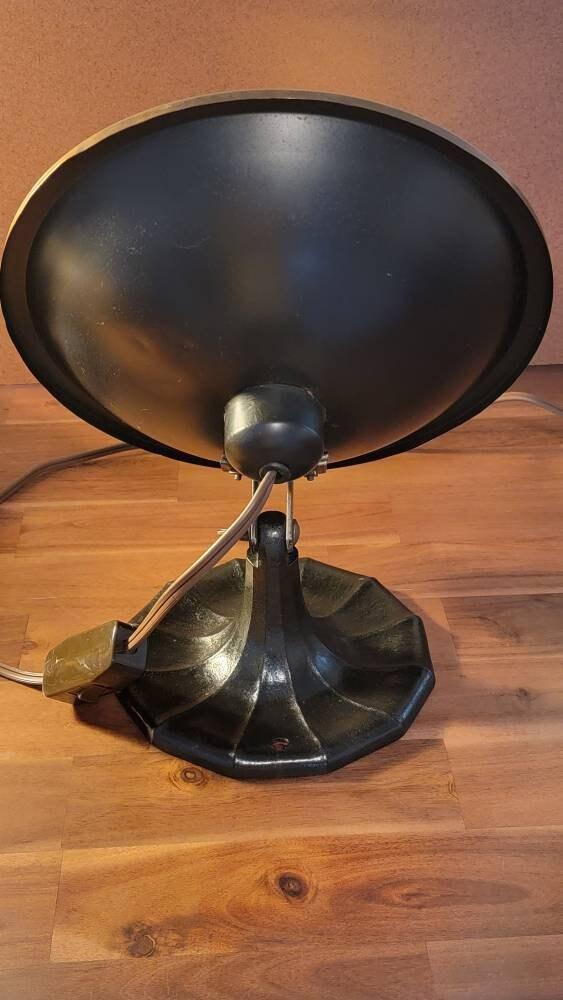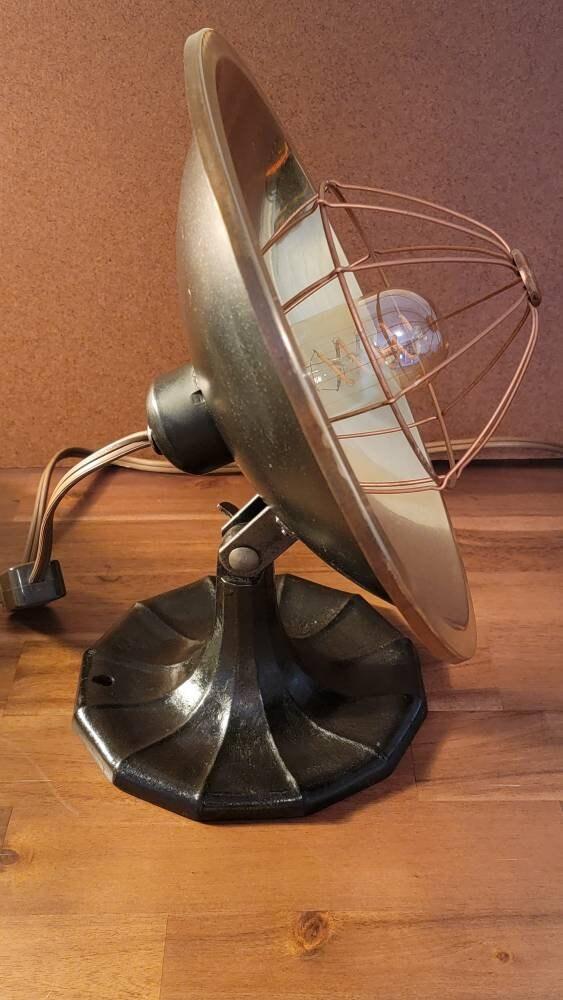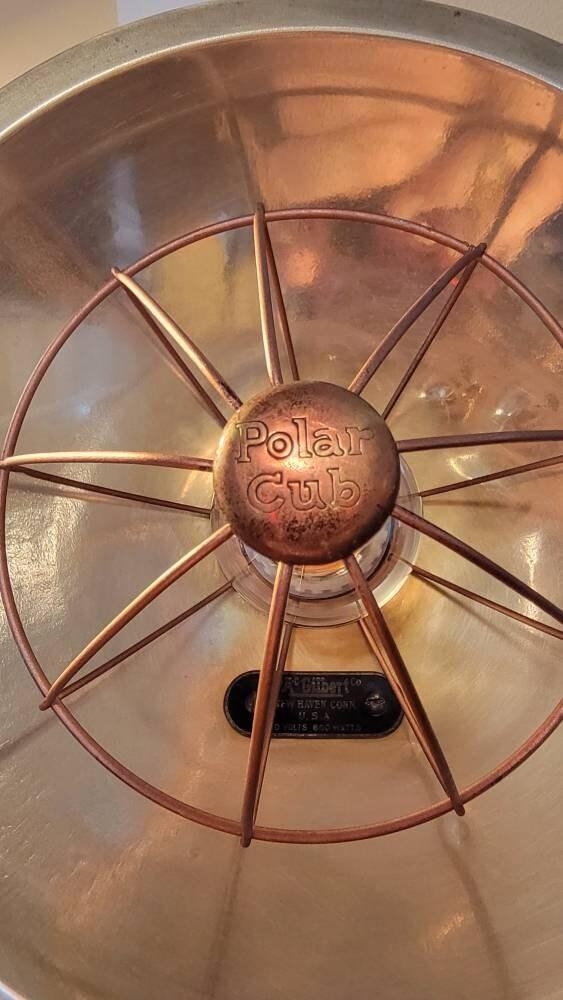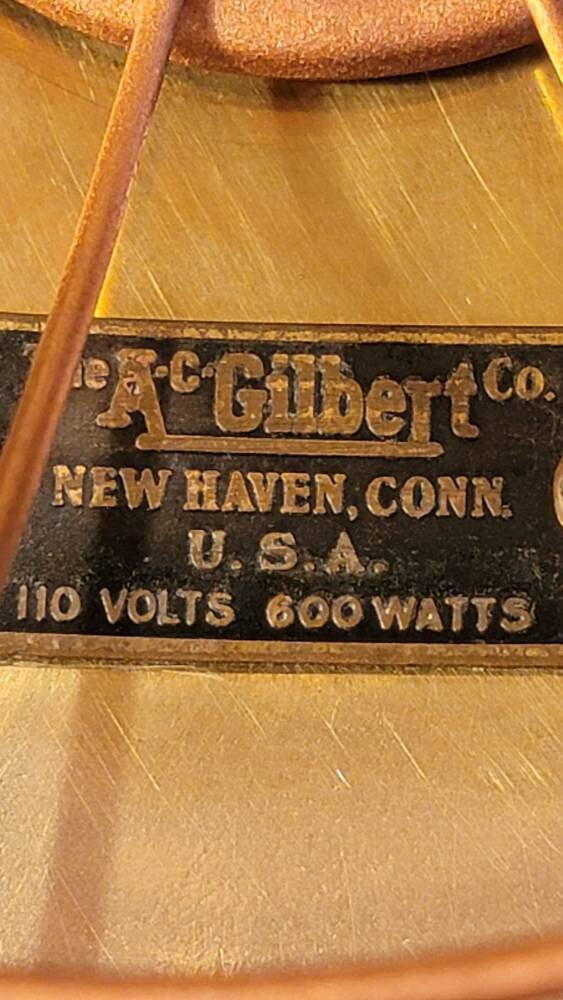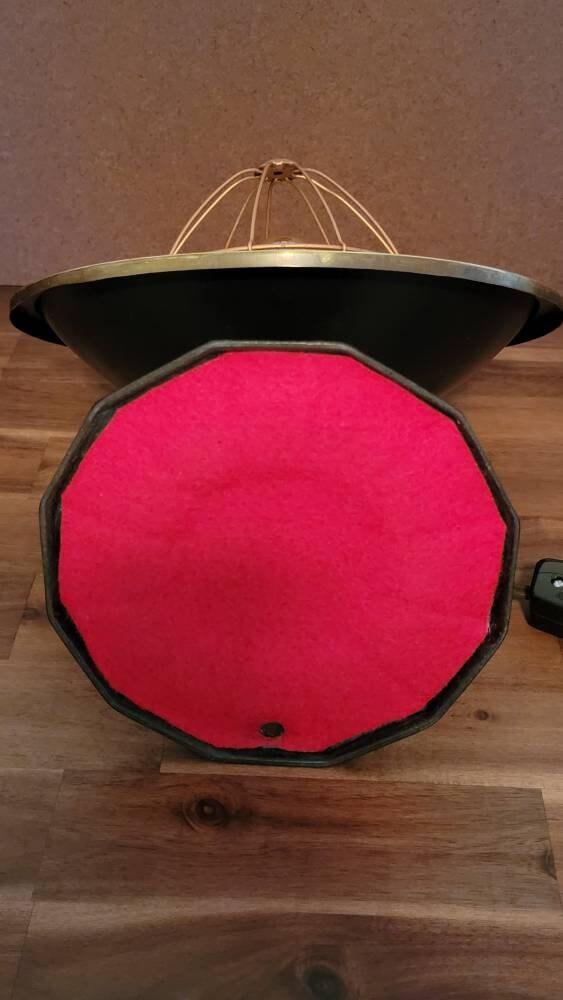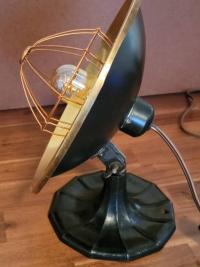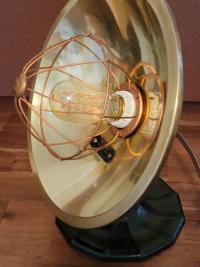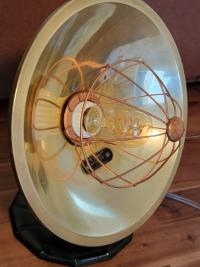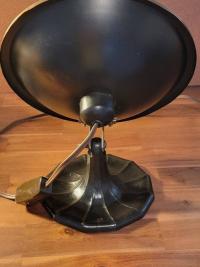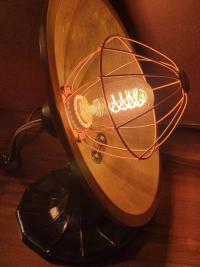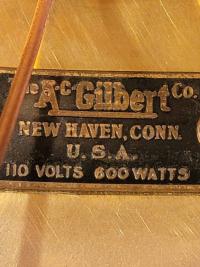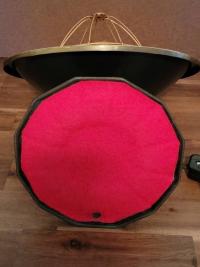 Vintage Copper Light made from AC Gilbert Heater, circa 1940s
Vintage Copper Light
Made from AC Gilbert Heater, circa 1940s.

Lamp made from parabolic reflector heater originally used to reflect heat, now reflects light from an Edison styled LED bulb. Since the bulb is an LED, the lamp is not hot, just cool and bright.

The copper dish is in great shape, with only a couple of minor dings in it, and polished to a shiny finish like a mirror.

Back of dish is painted flat black (original paint), with minute oxidation but barely visible. The Cage has the "Polar Cub" button remaining, often lost. A.C. Gilbert metal nameplate is intact. Adjustable position works. Also has new wiring with an inline rocker switch.

Felt was added to the bottom of the base to protect desks and other surfaces. Per original design, could also be hung on the wall if desired.

12" High x 11" Wide
Base: 7" across
Weight: 5 lbs.