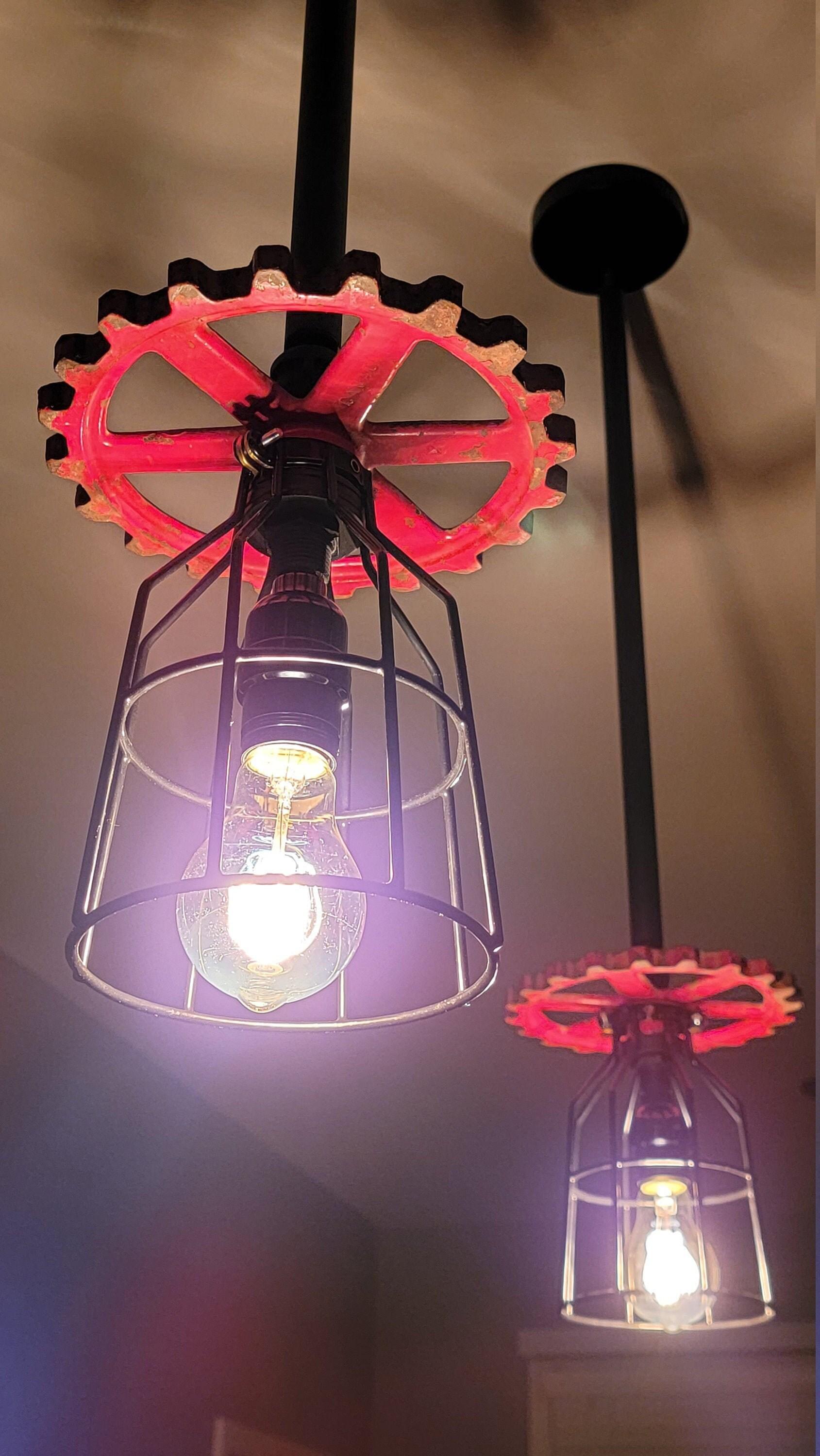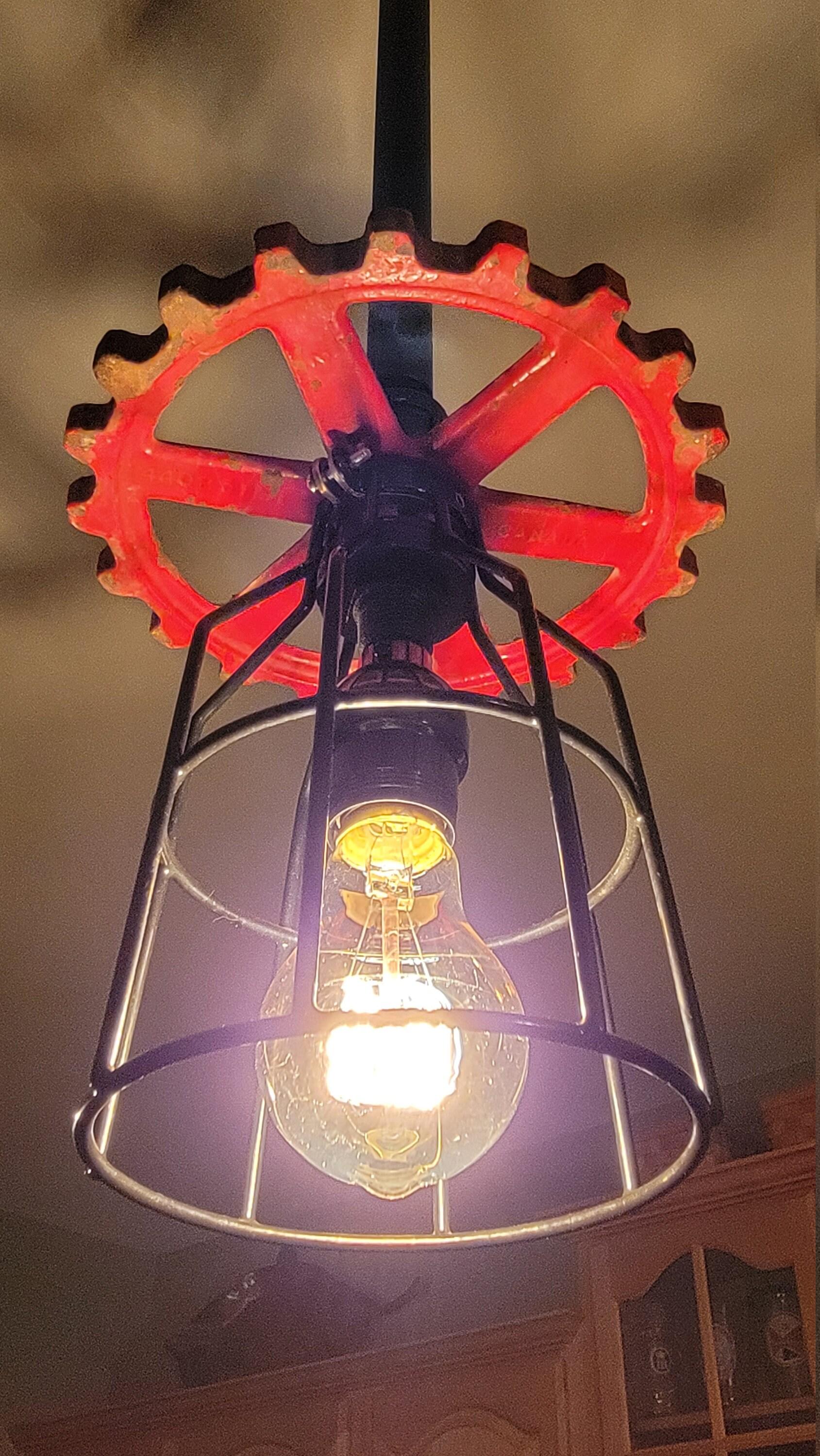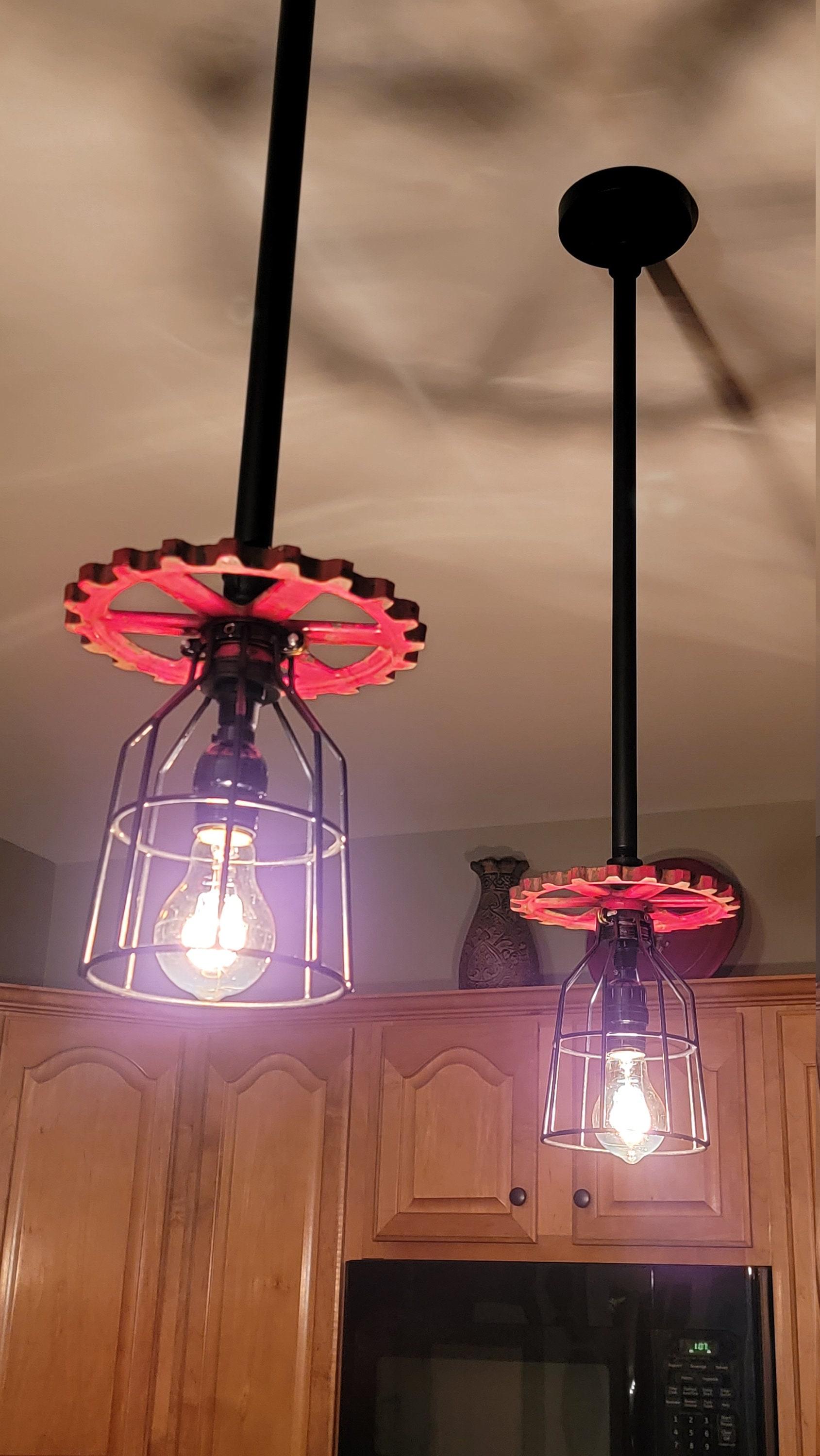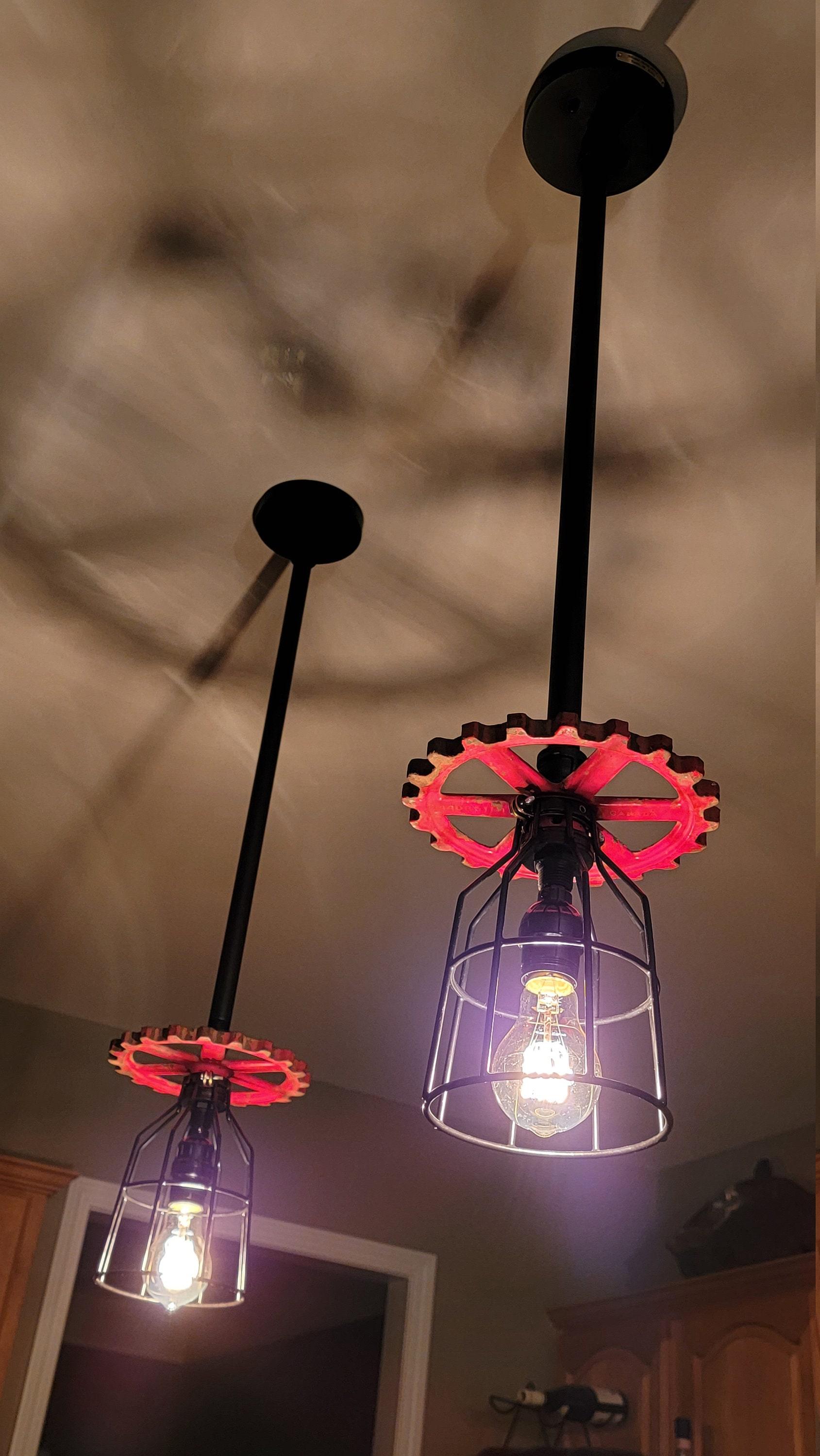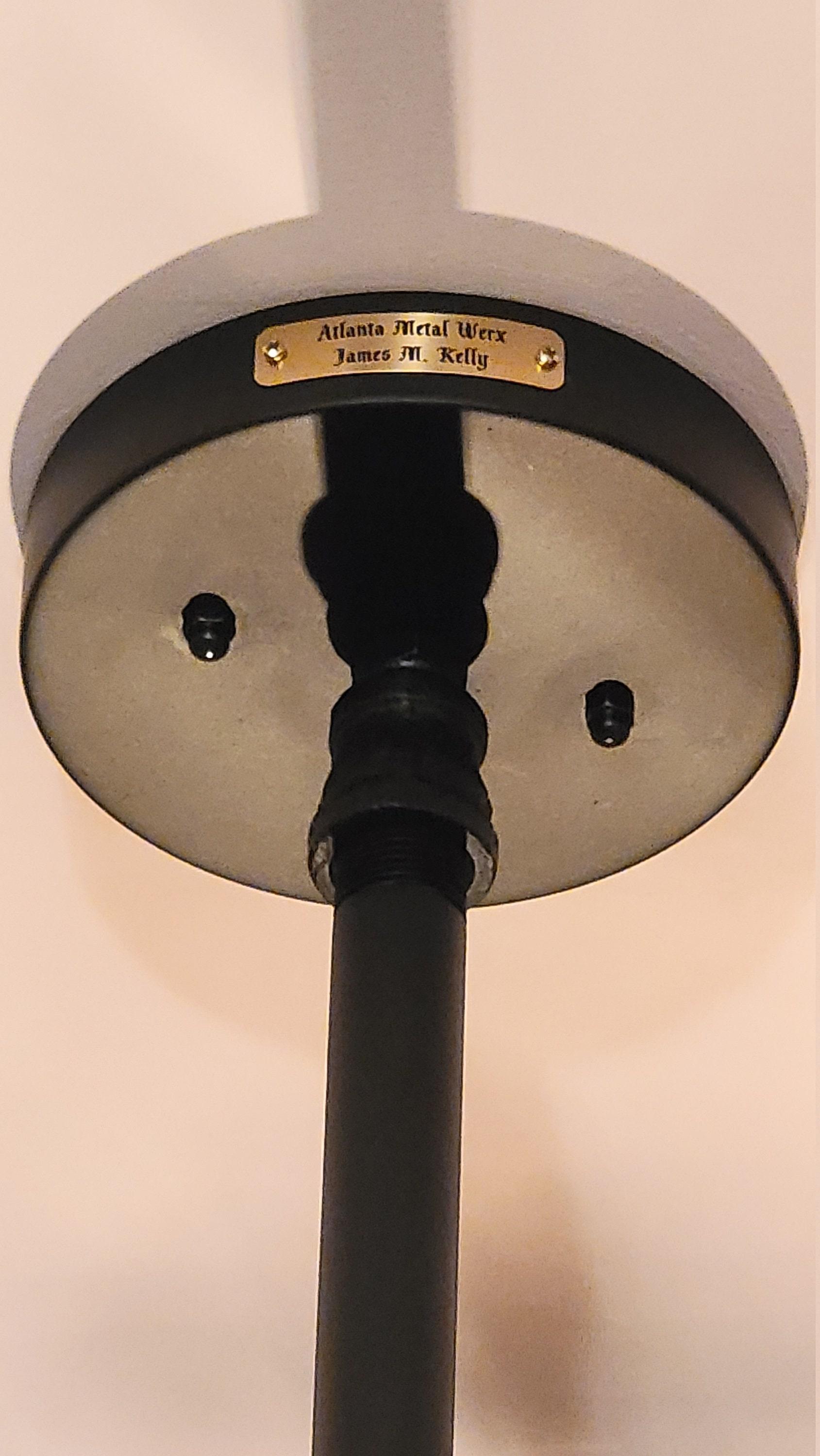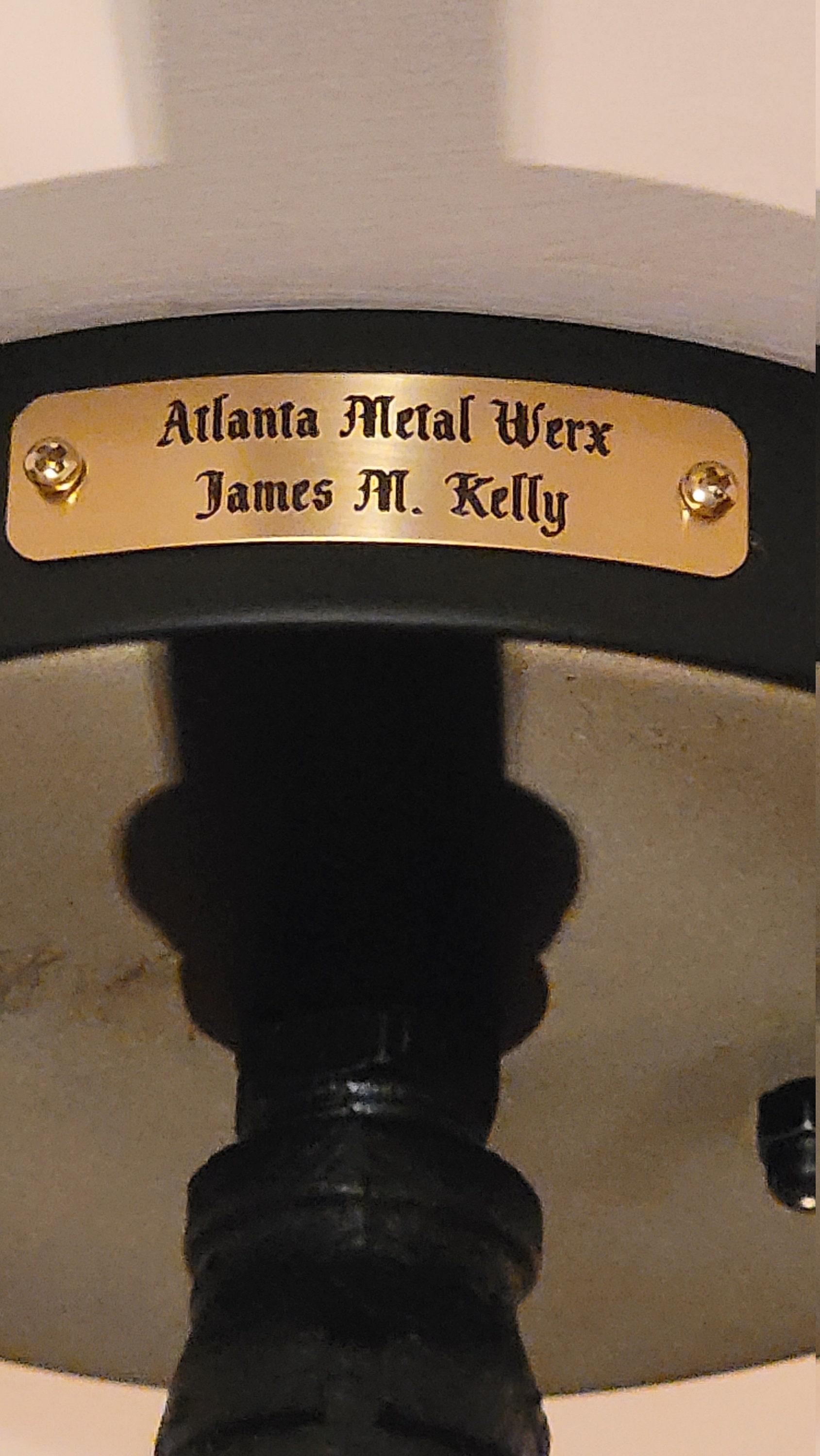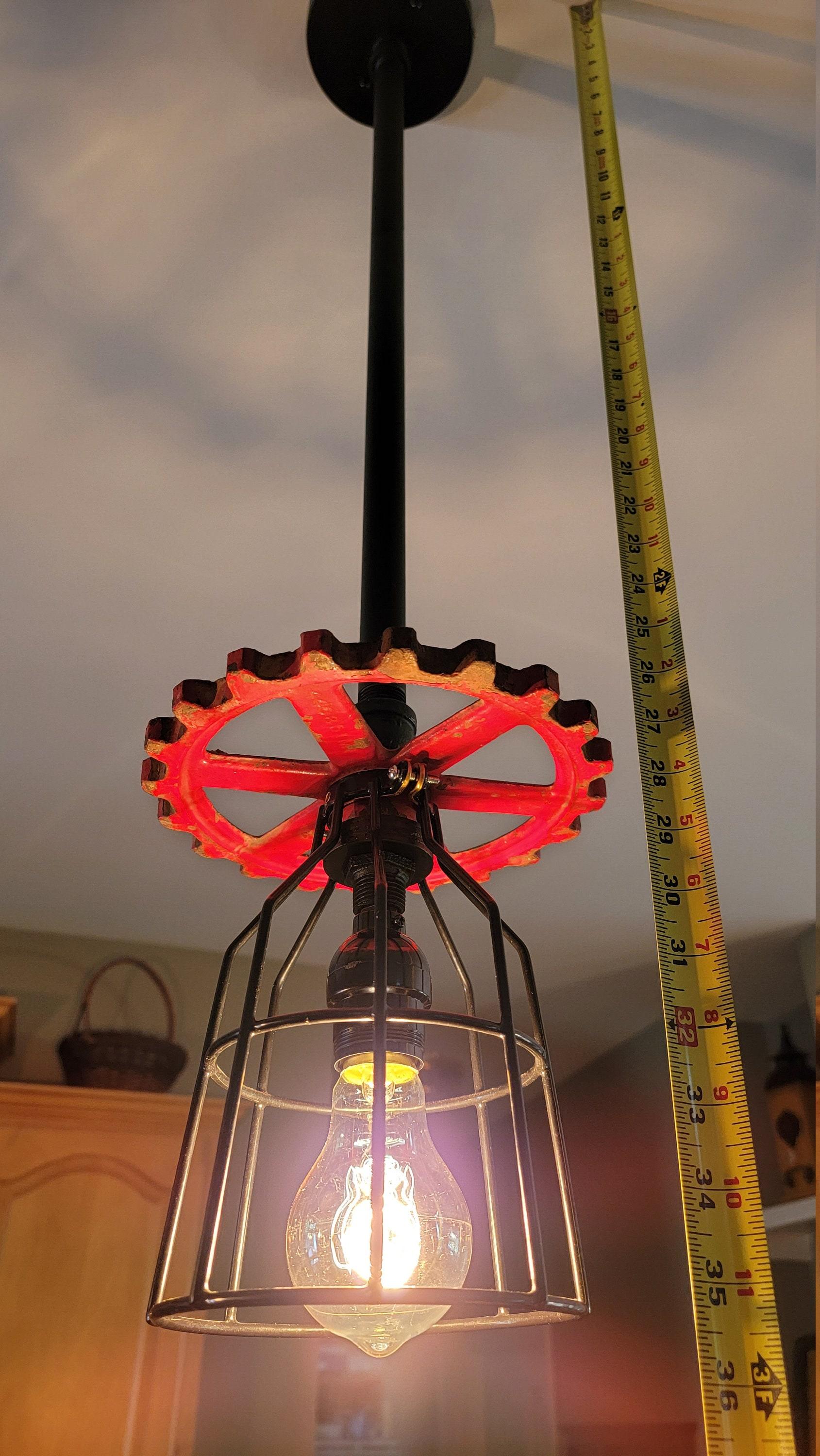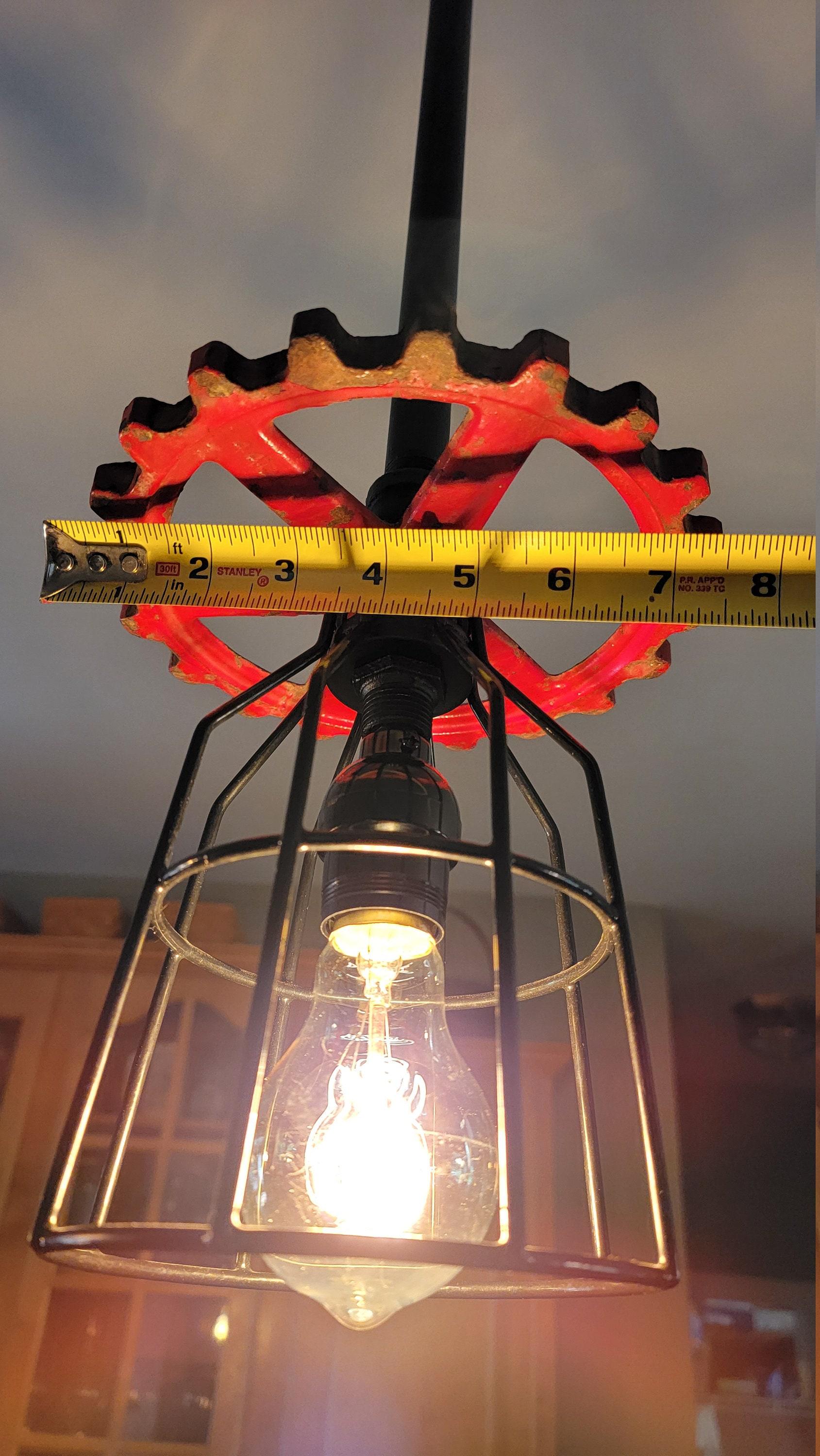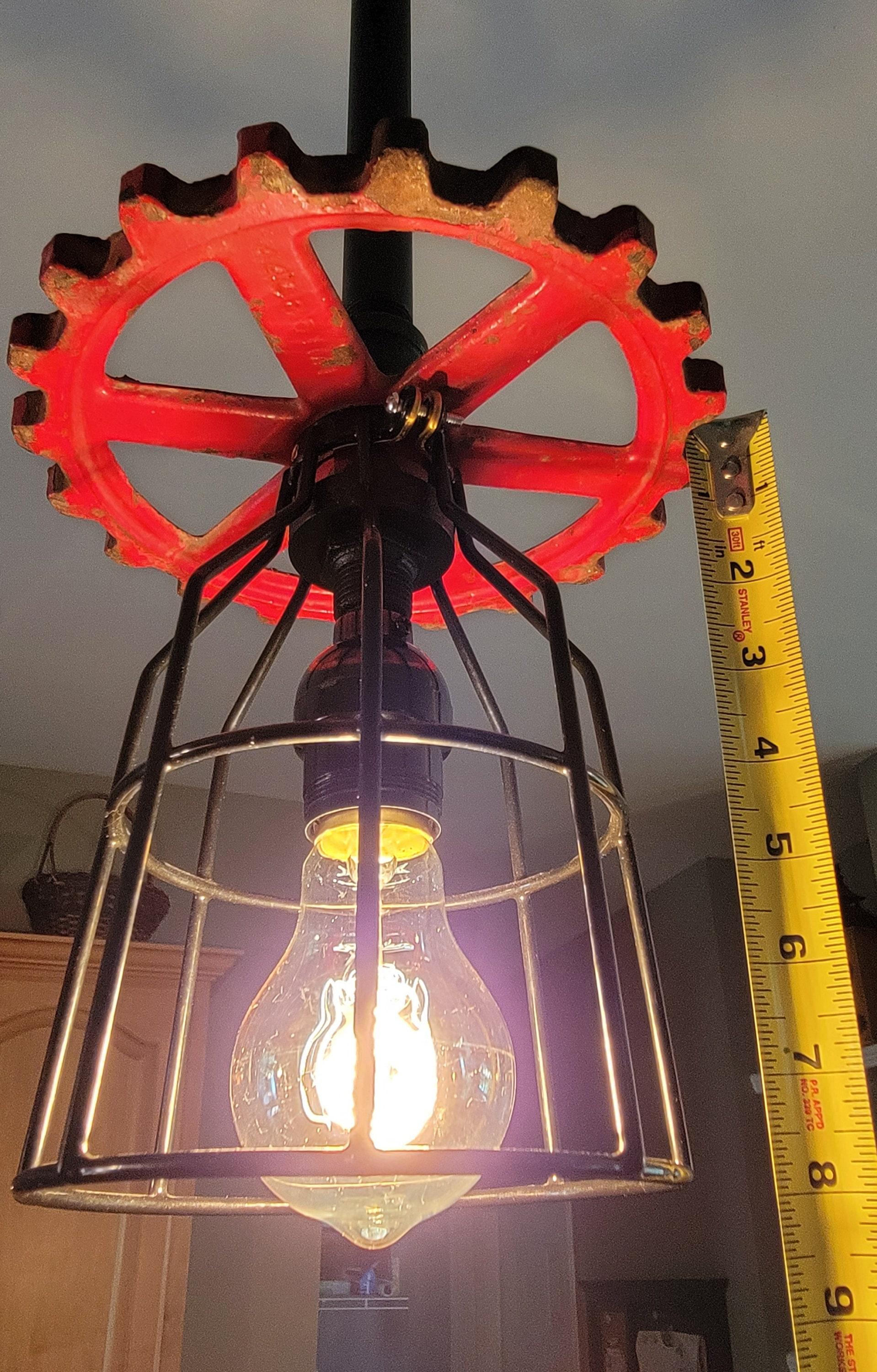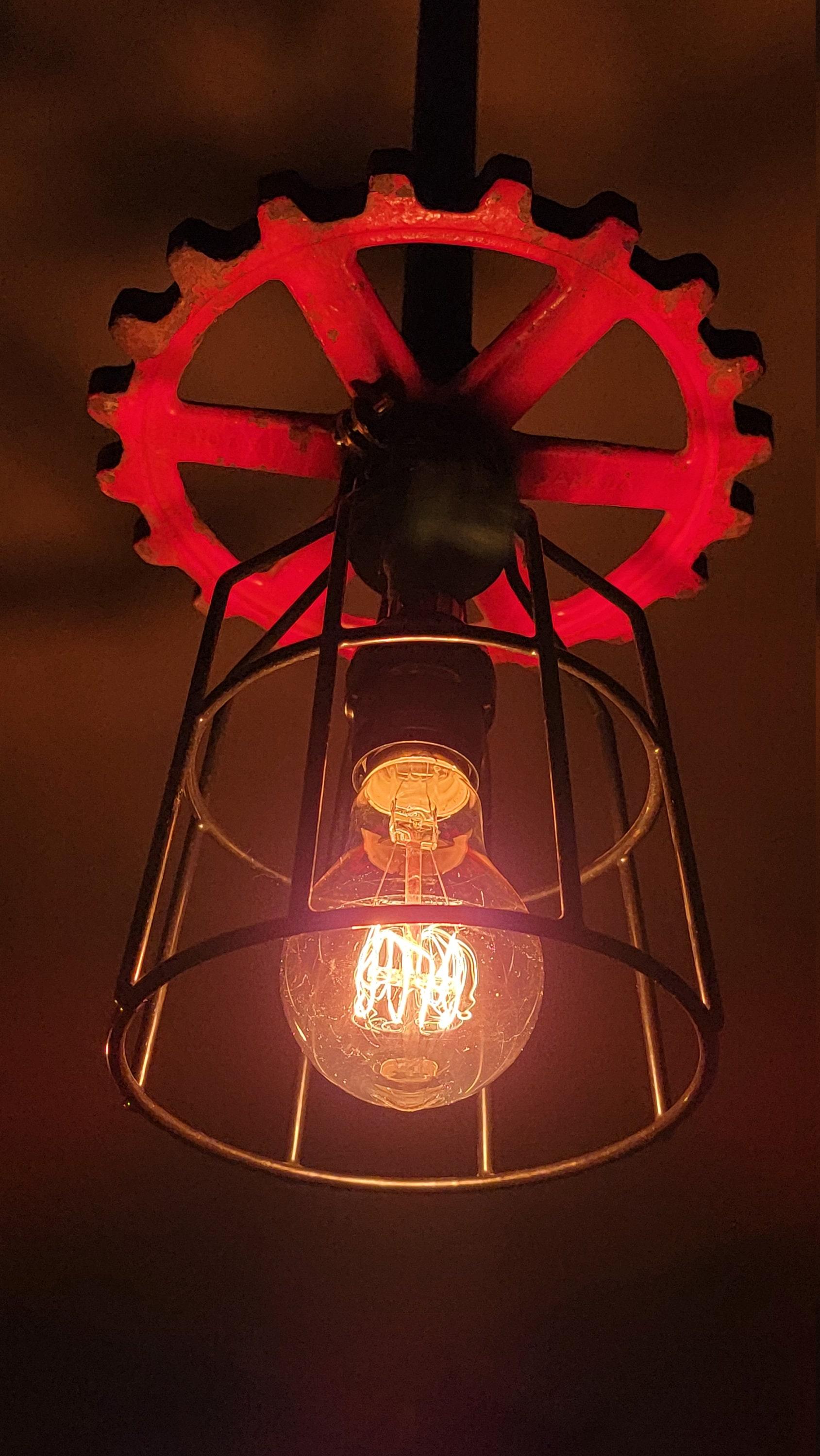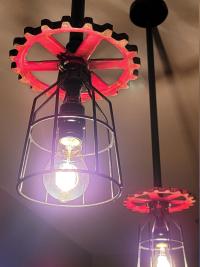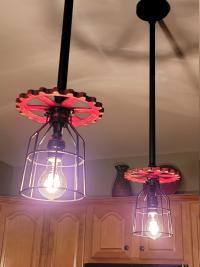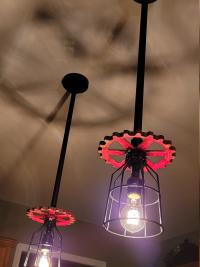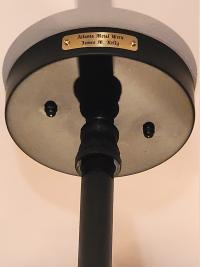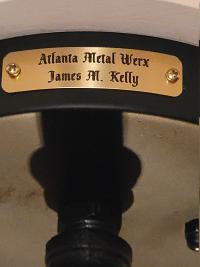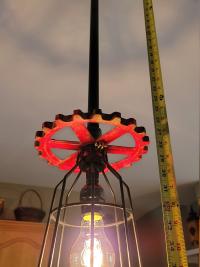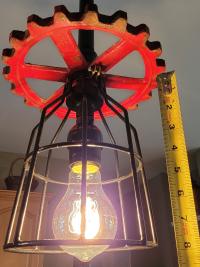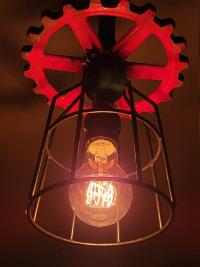 Repurposed Industrial Gear Pendant Lights, Red Black Steampunk. Original art pendants.
Repurposed, vintage red iron gears made into pendant lights.
The gears are antique industrial machinery parts, with natural rust showing through the original red paint.

The lamp sticks are iron pipes painted flat black, and each light includes a black canopy kit for hanging from the ceiling, and and old fashioned Edison styled bulb (LED, dimmable) with a slight amber tint.

Gears are stamped "Canada" where I assume the foundry was located, but it is unknown where the gears spent their working lives, except somewhere in the western U.S. from where I acquired them.

These original art pendants are sold as a pair.