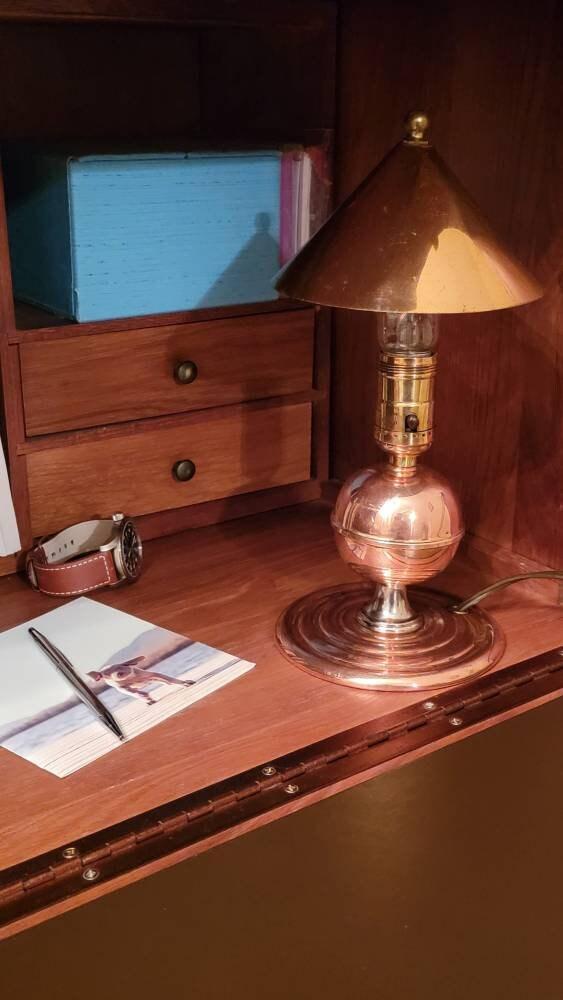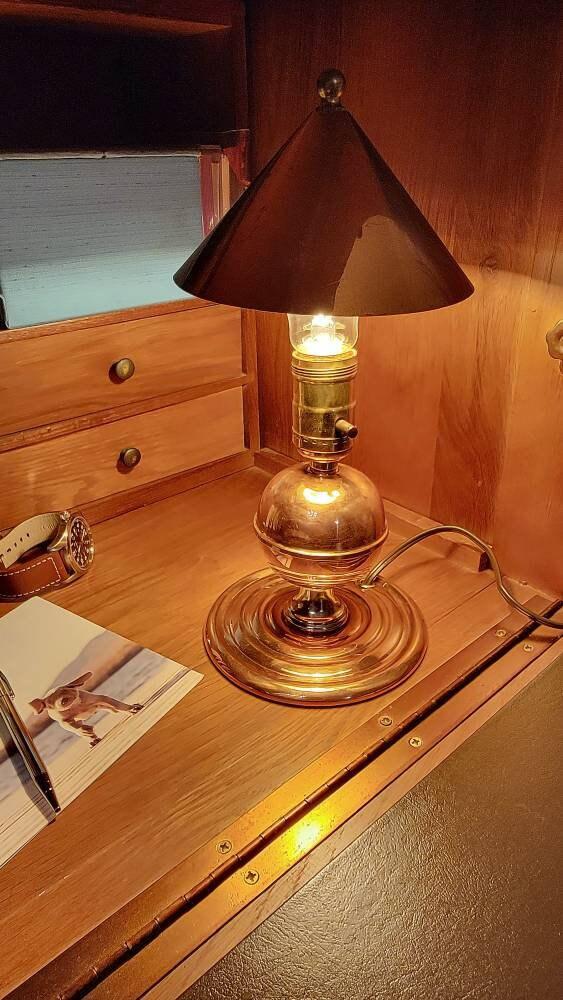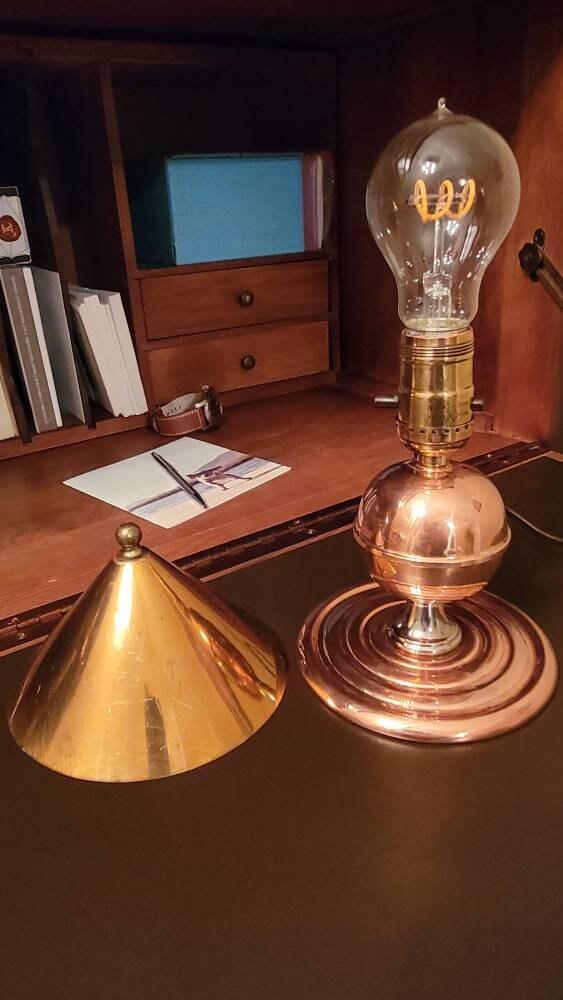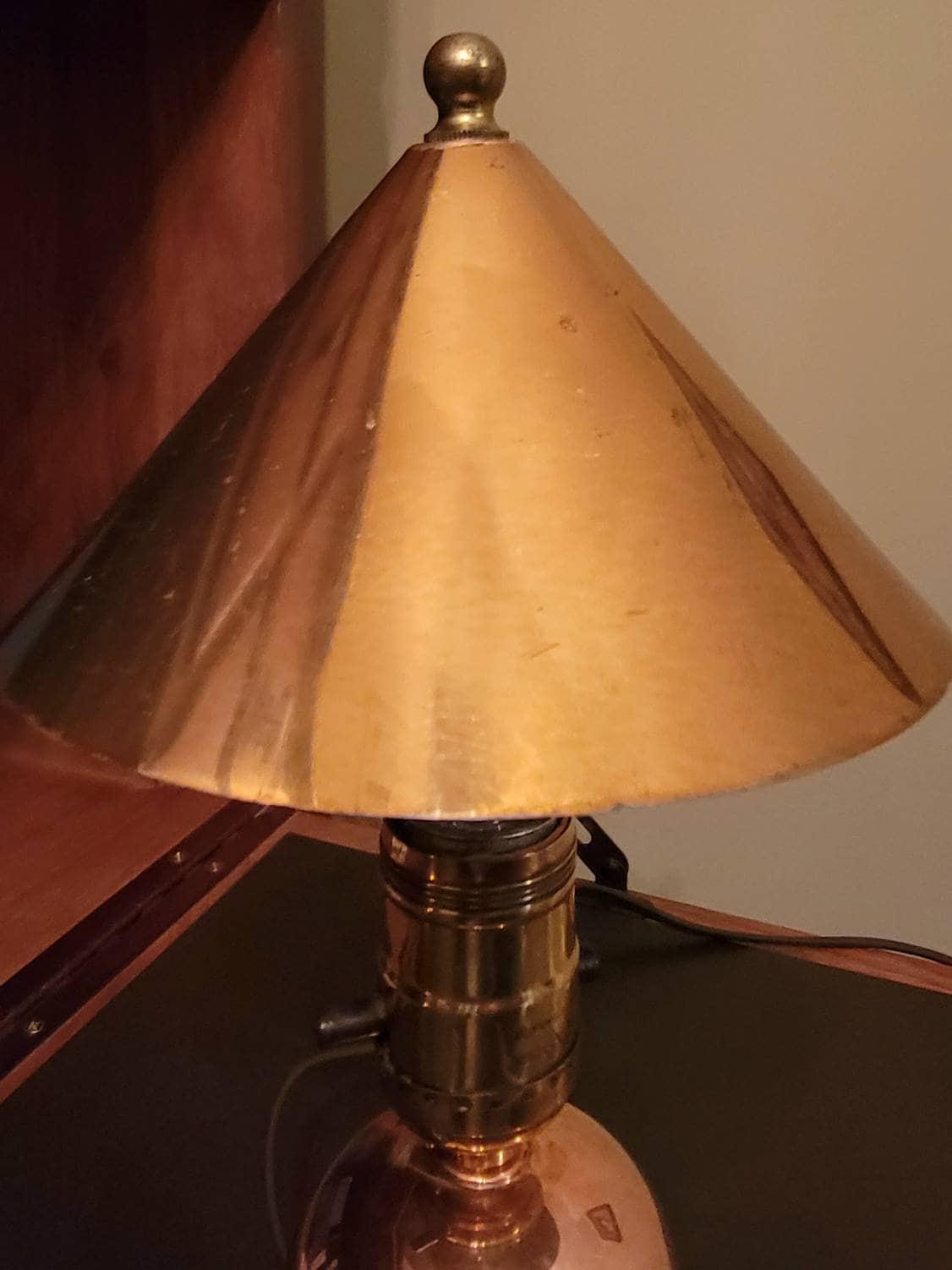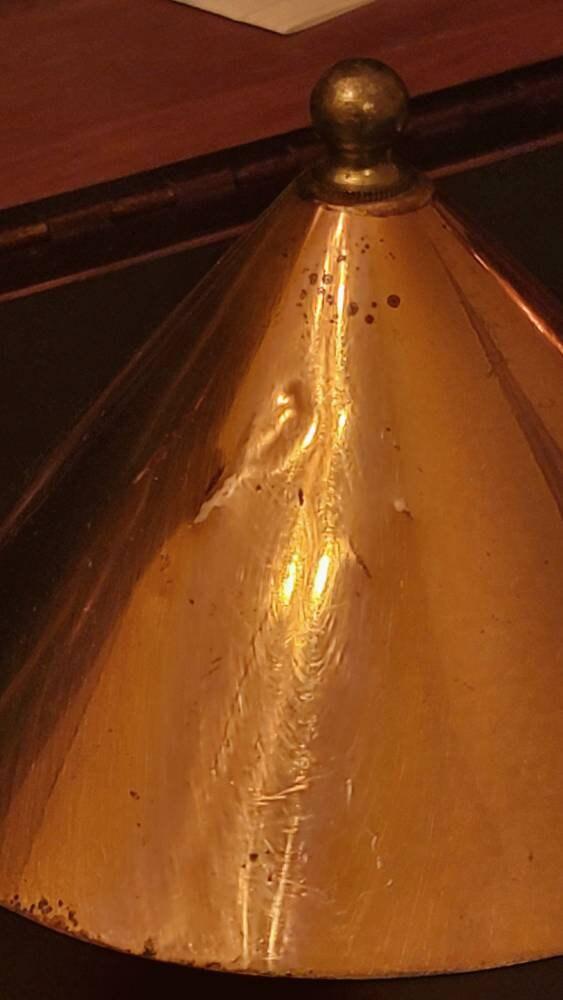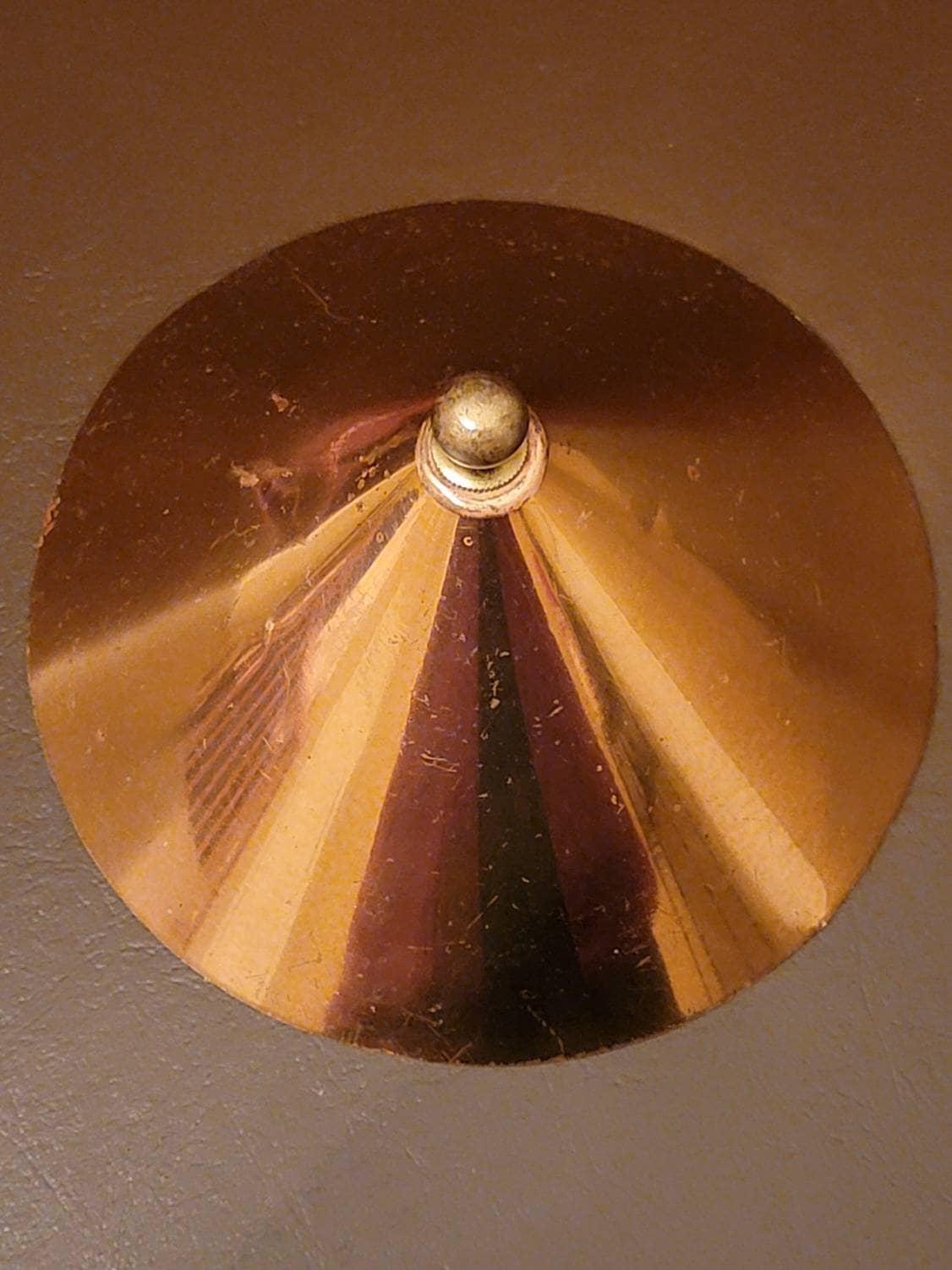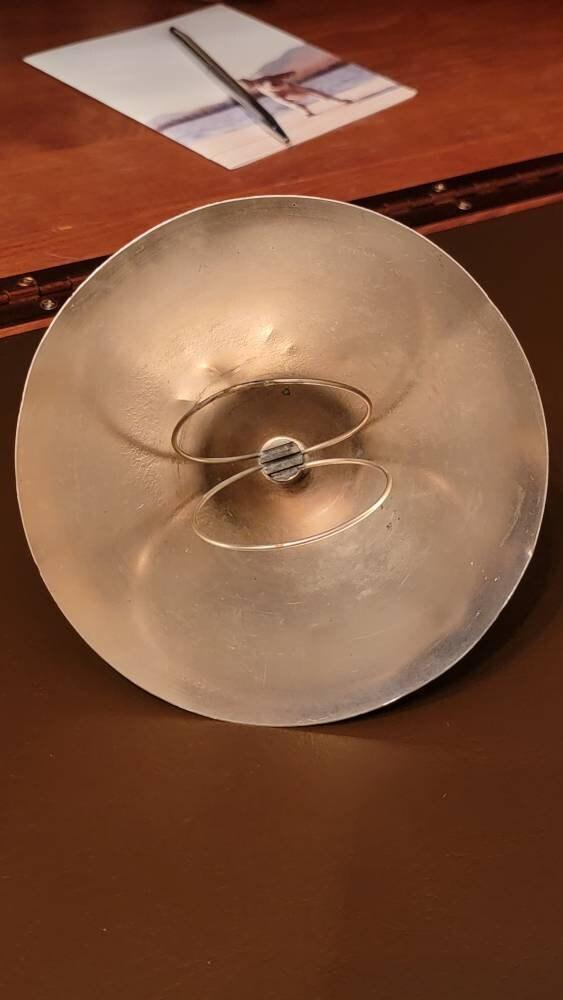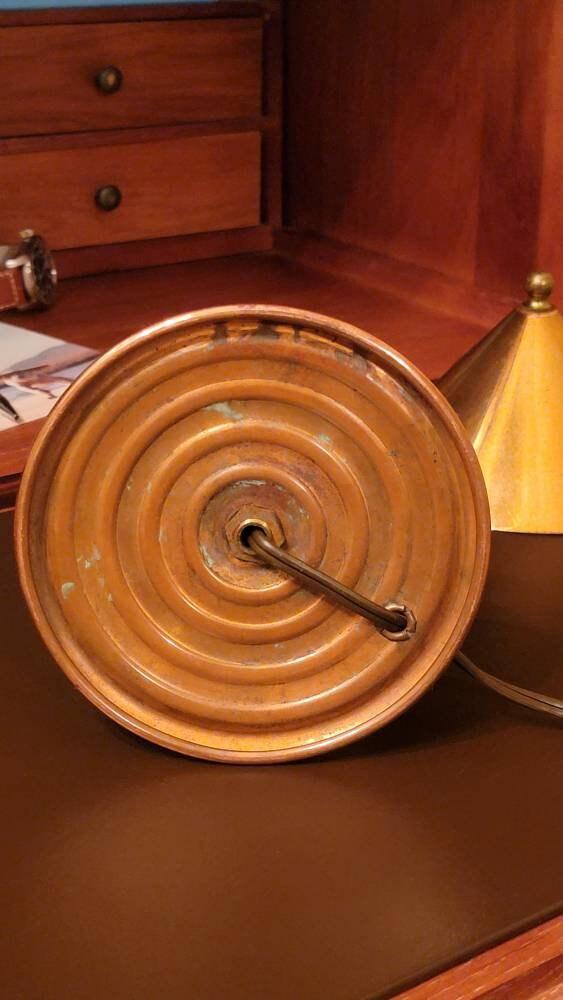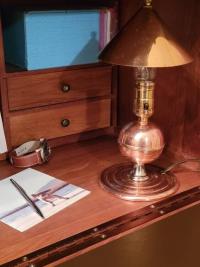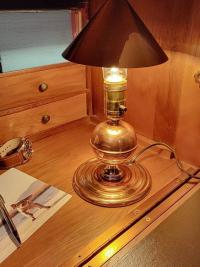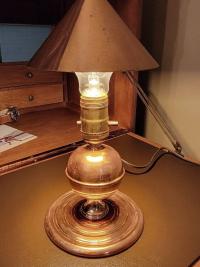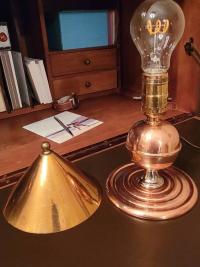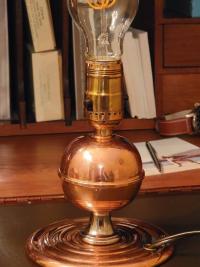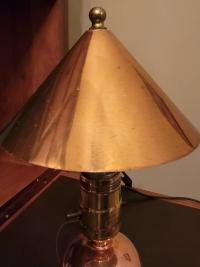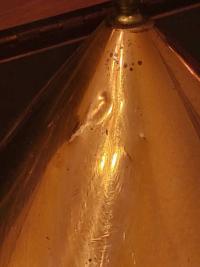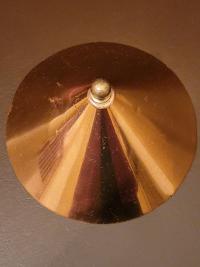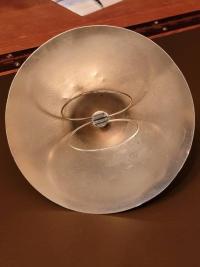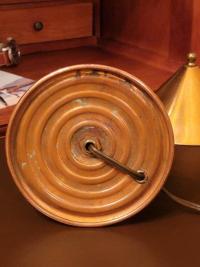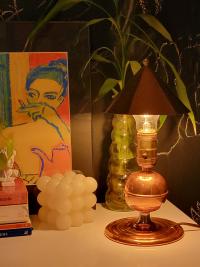 Rare Vintage Chase art deco "Glow Lamp" circa 1930s
All metal constructed lamp by renowned modernist designer Ruth Gerth in wonderful condition.

The Chase Brass and Copper Company hired Ms. Gerth as an "Industrial Designer" to craft lamps and other household items from the machined parts that they were known for producing.

The results were both simple and classy, and are just as strikingly elegant today as they were almost a hundred years ago!

There are a few small scratches and dents on the hood, and some wear on the finish. However, for a 90 year old lamp, it looks great.

Lamp has been cleaned, but nothing has been modified; I did include a low wattage LED spiral Edison bulb.

Shipping includes insurance.